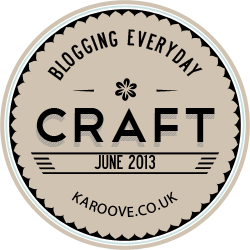 Day 2: Craft something that has a summer theme
Continuing Kairen's Blogging challenge we're here with Day 2... So to mix it up a little bit, I've created a Summer themed card below:
(Images (c) Kristy Dalman for SomeOddGirl.com)
For this Summer themed card, I used a digital image 'Summery Mae' from Some Odd Girl which I thought suited the theme for Day 2! I have used papers from Dear Lizzy's Neopolitan collection from American Crafts which has a lovely Summer theme to it and has great colourful papers perfect for this! I have used a Kraft cardstock from Papermania as the base, die cut a few sections of the same paper pad and also Amy Tangerine's Yes Please collection from American Crafts - with the Sizzix Tickets Sizzlits and the MFT Doily Dies. I fussy cut some banners at the top of the card from the Dear Lizzy collection and the 'Hello' sentiment is from the Greeting Farm's Hello Go Round sentiment stamps collection. I think it turned out pretty cute and Summery and with the weather in London brightening up, I think it's set to encourage me to enjoy the warmth a bit more! :)
And for a bit of a bonus, the other non-crafty challenge for Day 2:
Tell us all about your favourite craft gadget and why it's just the bees knees
It has to be for me, this baby below:
It does everything I need it to do, it die cuts, it embosses... it's just everything I really need. I don't own a Slice or a Cameo so for it does the job perfectly for me without the need to plug anything anywhere and it's pretty handy for me to carry around from room to room, so I love it. It's a great crafting tool - I wouldn't say gadget as such because it's too big for a pocket, but it is one of my favourite tools to have in my craft space!
Come back tomorrow for Day 3...